CONTATTI
Tel: 338.604 1999
mail: infopark@familyadventurepolsa.it
website: www.familyadventurepolsa.itChiedici l'amicizia su Facebook!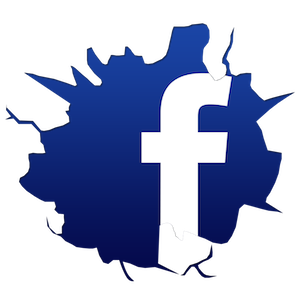 TARIFFE
Albering baby
(da 90 cm a 140cm di altezza): 16,00€/persona
Albering adulti
(oltre i 140cm di altezza): 20,00€/persona
Il costo del biglietto comprende:
uso delle strutture del parco acrobatico
noleggio dei dispositivi di protezione (casco, imbracatura, moschettoni, carrucole ecc) per la durata massima di 2 ore
insegnamento delle tecniche di sicurezza e briefing prima dell'inizio della attività con istruttore
accompagnamento e supervisione da parte di addetti lungo tutto il percorso
Speciale Famiglie di almeno 4 componenti che praticano albering:  sconto del 10% sul totale.
Solo Minigolf: 5€/persona
Albering + Minigolf: 20 € per baby e 24 € per adulti.
Tiro con l'arco: 7€/persona (ingresso strettamente limitato ai tesserati FIARC)
L'accesso al parco, alle aree attrezzate (sentieri, percorso-vita, zona picnic) e al punto ristoro è gratuito.
GRUPPI (min. 15 persone) sconto del 10% ed una gratuità ogni 30 ingressi
E' richiesta la prenotazione
MESE LUGLIO E AGOSTO – SPECIALE ABBONAMENTO – ENTRI 10 PAGHI 8
Aziende
Sono le cose semplici a rendere un luogo speciale…ecco il Parco Family Adventure.
State cercando qualcosa di particolarmente avvincente, stimolante, fatto per mettervi alla prova, motivarvi e divertirvi insieme al vostro team di lavoro?
Il Parco Family Adventure è la risposta perfetta: momenti intensi, ricchi di avventura ed emozioni, per sviluppare il confronto, la cooperazione e la collaborazione.
Scuole, Associazioni, Centri Estivi, Grest
Ecco una grande ed eccezionale alternativa alla solita escursione. La proposta del parco all'interno del bosco è una vera novità con arrampicate entusiasmanti ed un reale contatto con la natura. Contattateci per programmare percorsi specifici e divertenti.
Gita scolastica della durata di un giorno nel quale vengono inseriti, oltre alle attività dei percorsi avventura, escursioni o attività sportive.
Gita di più giorni con pernottamento presso strutture convenzionate all'interno del circuito del Monte Baldo.
DOVE SIAMO
via del Bosco – 38060 Polsa di Brentonico (TN)
COME RAGGIUNGERCI
Uscita A22 (Brennero-Modena) di Rovereto Sud –> seguire per Mori-Brentonico –> dal centro di Brentonico proseguire per Prada-Polsa –> arrivati a Polsa, tenere la destra lungo via del Bosco –> proseguire fino alla fine della strada asfaltata
Sicurezza: Il parco è conforme ai requisiti di sicurezza e gestione ed è certificato con le recenti norme di sicurezza UNI EN 15567-1:2008 e UNI EN 15567-2:2008.
 ENGLISH
OPENING TIMES – June, July & August: Mon-Sun 10am-6pm
On the specific request, the park can also be opened during the winter season with a group booking of at least 15 people. In case of bad weather, always contact the information centre.
TICKETS 
Baby (up to 140cm height): 16€ p.p.
Adult (over140cm height): 20€ p.p.
Family (2 adults+2 babies): 45€
Use of the acrobatic park structures:
Security equipment rental (helmet, safety belt, links and hooks, pulleys etc) for a maximum of 2 hours.
Briefing by the instructor at the start of the session on security features and basic training
Supervision by instructor throughout the course
Minigolf
Minigolf: 5€ p.p.
The use of game area for children, the access to the bar and the trails in the woods are free of charge.
GROUPS
Minimum group of 20 in "baby" category: accompanying adult free of charge
Minimum  group of 20 in children/adults category: accompanying adult free of charge
Groups of 15 people or above must book
Offers for companies
Simple things are those who make a place special…this is the park.
Are you looking for something particularly engaging, exciting, made for put you on probation, motivate you and have fun with your work team?
The Family Adventure Park is the perfect answer: intense moments, full of adventure and emotions, to develop comparison and cooperation.
Offers for schools, summer camps, etc.
This is an interesting and exceptional option to the usual trip. The suggestion of the adventure park inside the wood is a wonderful innovation with thrilling rock climbing, so a real contact with nature. Contact us to plan funny and specific paths.
School trip of one day, in which excursions or sporting activities are included, a part from path adventure activities.
Long-trips with overnight stay in hotels that have an agreement in Monte Baldo circuit.
CONTACTS
Tel: +39 338 6041999 (mobile) – +39 0522 873011
mail:  infopark@familyadventurepolsa.it
website: www.familyadventurepolsa.it
Be our friend on Facebook!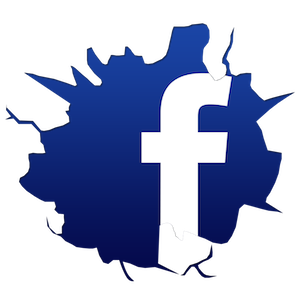 WHERE WE ARE
via del Bosco – 38060 Polsa di Brentonico (TN)
HOW TO ARRIVE
A22 (Brennero-Modena) hoghway exit Rovereto Sud –> continue to Mori-Brentonico –> from Brentonico centre continue to per Prada-Polsa –> one arrived in Polsa, keep to the right to "via del Bosco" –> at the end of the street, you'll find the
Safety: Family Adventure Park complies with European safety standards UNI EN 15567-1:2008 and UNI EN 15567-2:2008.